Internet Archive, *Free* Flicks, Enlarge your culture.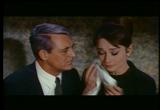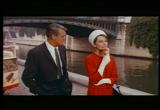 Je ne sais pas comment j'étais passé à côté jusqu'à présent : The Internet Archive is building a digital library of Internet sites and other cultural artifacts in digital form. Like a paper library, we provide free access to researchers, historians, scholars, and the general public. En particulier, parmi les "other cultural artefacts", il y a la partie vidéo, comportant entre autre les feature films (a number of classic public domain feature films and shorts, now available for viewing and downloading) ou des vidéos du Siggraph et de Brick films (resp. infographie et stop motion)…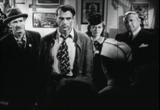 Long métrages :
Charade de

Stanley Donen

avec Audrey Hepburn et Cary Grant. This film is public domain due to the failure to put the then required copyright notice in the released print., à la bonne heure ;) Plein d'humour, bien réalisé, et avec un casting de 1er choix.
Meet John Doe de

Frank Capra

avec Barbara Stanwyck et Cary Grant. Ce n'est pas

It's a wonderfull life

, mais c'est bien aussi - un clochard inconnu propulsé à la célebrité pour donner un visage aux articles de critique sociale d'une journaliste…
Penny Serenade, une comédie romantique, là encore avec Cary Grant. Pas encore vu.
She gods of shark reef & Last woman on earth, de

Roger Corman

. Du côté cheesy de sa filmographie. On avait bcp apprécié

…viking women…

et les autres vus à fantastic'art, ça fait plaisir d'en avoir deux supplémentaires de dispos…
etc.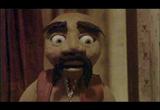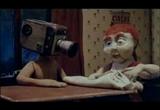 Courts métrages :
Pipe dream, wow, des tubes des entonnoirs des lames de xylophones des cow bells des cymbales des percus et là-dessus, tout un tas de billes formant une danse musicale. Super chouette et hypnotique, ça donne envie de le revoir une seconde fois d'affilée. Have fun.
Kuvastin, un court en stop motion, à voir
How to survive a zombie epidemic (pseudo-documentaire avec des extraits de

Night of the living dead

) & All of the dead (parodie de vieux films d'horreur et de zombie, avec des personnages en Lego. dommage que ça ne fasse pas une histoire complète)
Say Cheese, infographie, gentil petit sketch dans l'esprit pixar
Anju, vidéo abstraite, un monde organique aquatique, étrangeté poilue ou piquante, joli voyage en musique en tout cas
Harvey Harvey is an ambitious project, combining cutting edge digital compositing/ animation techniques with a poetic metaphorical tail about loneliness and incompleteness. Si vous n'avez pas de problème avec le fantastique macabre, ce film est à voir d'urgence.
etc.